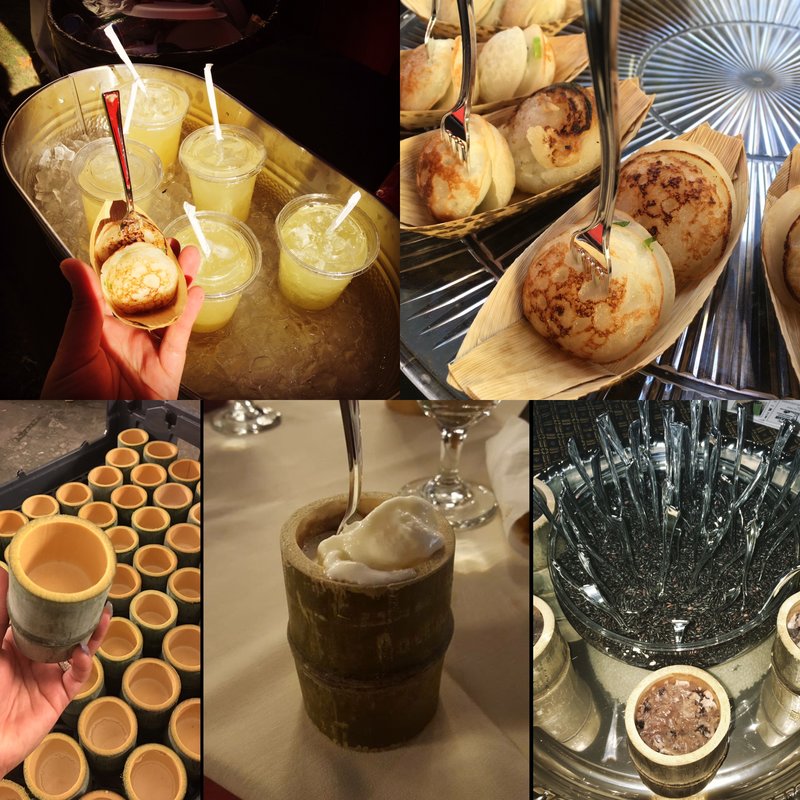 ,
Looking for a healthier alternative for your event. KhaoLaam/ Bamboo Sweet Rice, Khao Nom Kok/Coconut Rice Pancakes or Fresh Pressed Cane Juice a naturally alkaline beverage. We have you covered, contact us for more information.
Our Resume Includes:
Bonnaroo Music and Arts Festival (Manchester, TN)
J4 Hmong Freedom Festival (Saint Paul, MN)
Laotian American National Alliance/ LANA Conference (Las Vegas, NV)
Legacies of War, Fashion meets Philanthropy (New York, NY)
Strange Foods Festival (Chicago, IL)
Laotian American Society, LAS annual Charity GALA (Suwannee, GA)
Asian Cultural Festival (Miami, FL)
Atlanta Dragon Boat Festival (Buford, GA)
Mid Autumn Festival (Norcross, GA)
Atlanta Tet' Festival (Norcross, GA)
Atlanta Night Market (Duluth, GA)
Lost Lands Music Festival
We love sharing our love for our ethic foods with everyone of every walk of life. Our past events includes upwards of 120k attendees.
We are a high-volume Street Food Vendors. And we are also available for private or corporate catering services.
Please contact us for a free quote.
#TheKhaoLaamTeam
#LaoFoodMovement